Contact

Culture and Recreation
Werner Pommerenke
info@svedlanda.com
Postal Address of Farmhouse:
Rumskulla Näs 129
59881 Vimmerby
Sweden
Local Contact:
Werner+Liv
Tel: +49 (0) 170-2951978
+46 (0) 700399097
Booking Request
Directions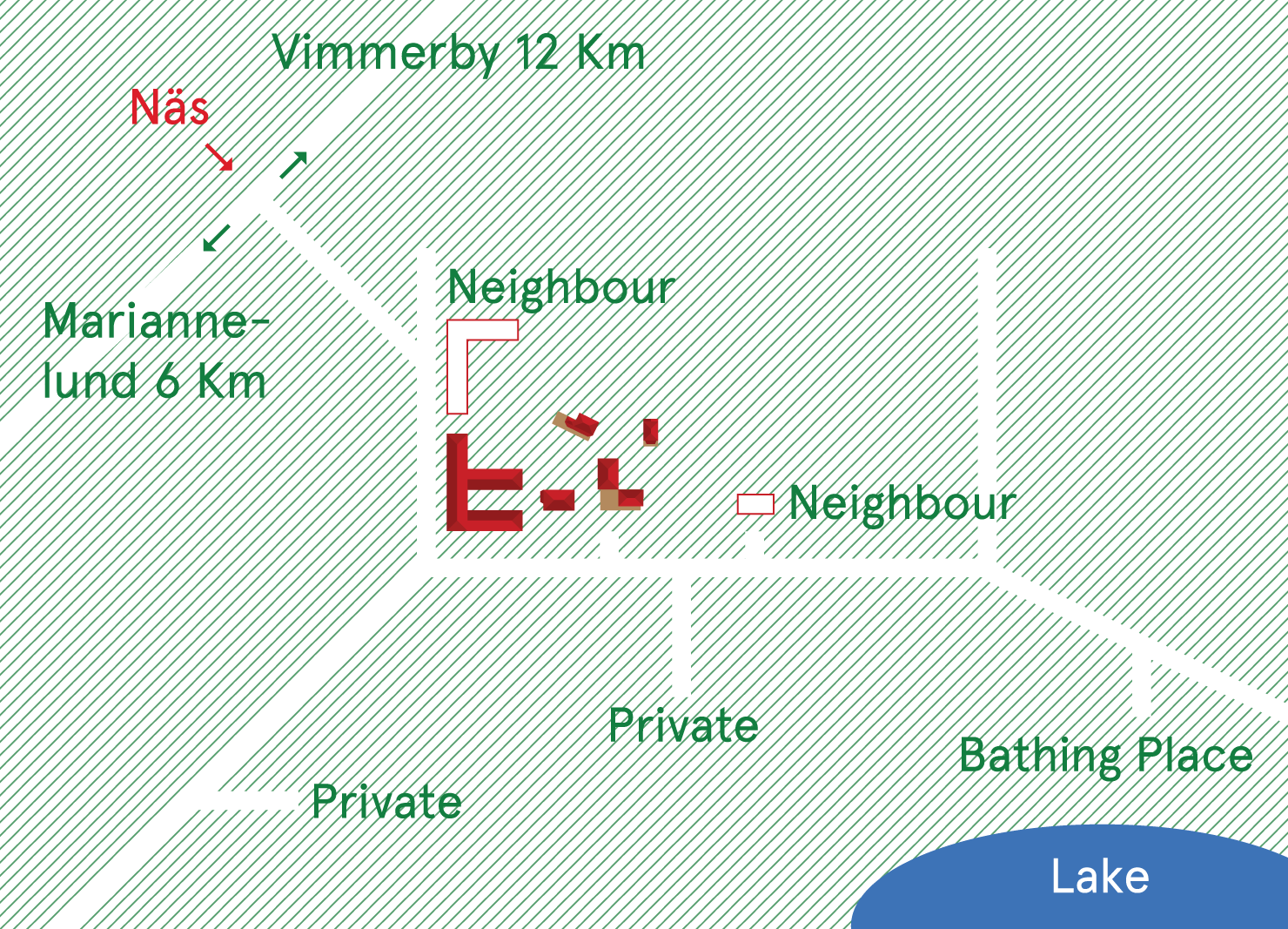 Route Description
SVEDLANDA lies between Mariannelund and Vimmerby along the B 40, 12 kilometers outside Vimmerby and 6 kilometers from Mariannelund. A sign at a gravel road will lead you toward "Näs". Follow the gravel road for around one kilometer and you will reach the "Rumskulla Näs" estate and a sign for SVEDLANDA!
Address:
Rumskulla Näs 129
59897 Mariannelund
(Not to be confused with the small village "Rumskulla", which is close by)
Bus stop (around 1 km away) "Rangelstorp", Bus 325
By car: from Trelleborg/Malmö along the B23 toward Hässleholm-Växjö-Hultsfred-Vimmerby. Outside Vimmerby you take a left at the roundabout toward Mariannelund-Jönköping. After 12 kilometers you will see the sign toward "Näs" on your left.
By train: The DB connection "Euro Special" via Copenhagen and Nässjö. From there you can take Bus 325 toward Vimmerby. Get off at the station "Rangelstorp", around 5 kilometers after Mariannelund.
By plane: varying connections.
Realisation
Design
Tobias Faisst / www.tobiasfaisst.com
Code
Johannes Schnetter / www.sights.de
Photos
Katja Weichsel, Theresa Pommerenke, David Federau, Bernd Faas